Help Super Sidney Fight SMA
In the words of Sidney's mother....
"Our beautiful boy Sidney has been diagnosed with type 1 SMA (Spinal Muscular Atrophy). SMA is a genetic neuromuscular condition that causes muscle weakness and wasting due to the loss of motor neurons. It is a degenerative disease which if left untreated is fatal. Most babies with type 1 SMA do not reach the age of 2.
At around 4 months old we realised something wasn't quite right with Sid. He wasn't hitting the expected milestones that babies should at his age. He was unable to support his head, he stopped kicking his legs, and the movement in his arms was getting worse rather than better. He started to struggle with feeding, refusing to take his bottle and showing signs of respiratory distress. A week after bringing him into hospital, blood tests confirmed our worst nightmare.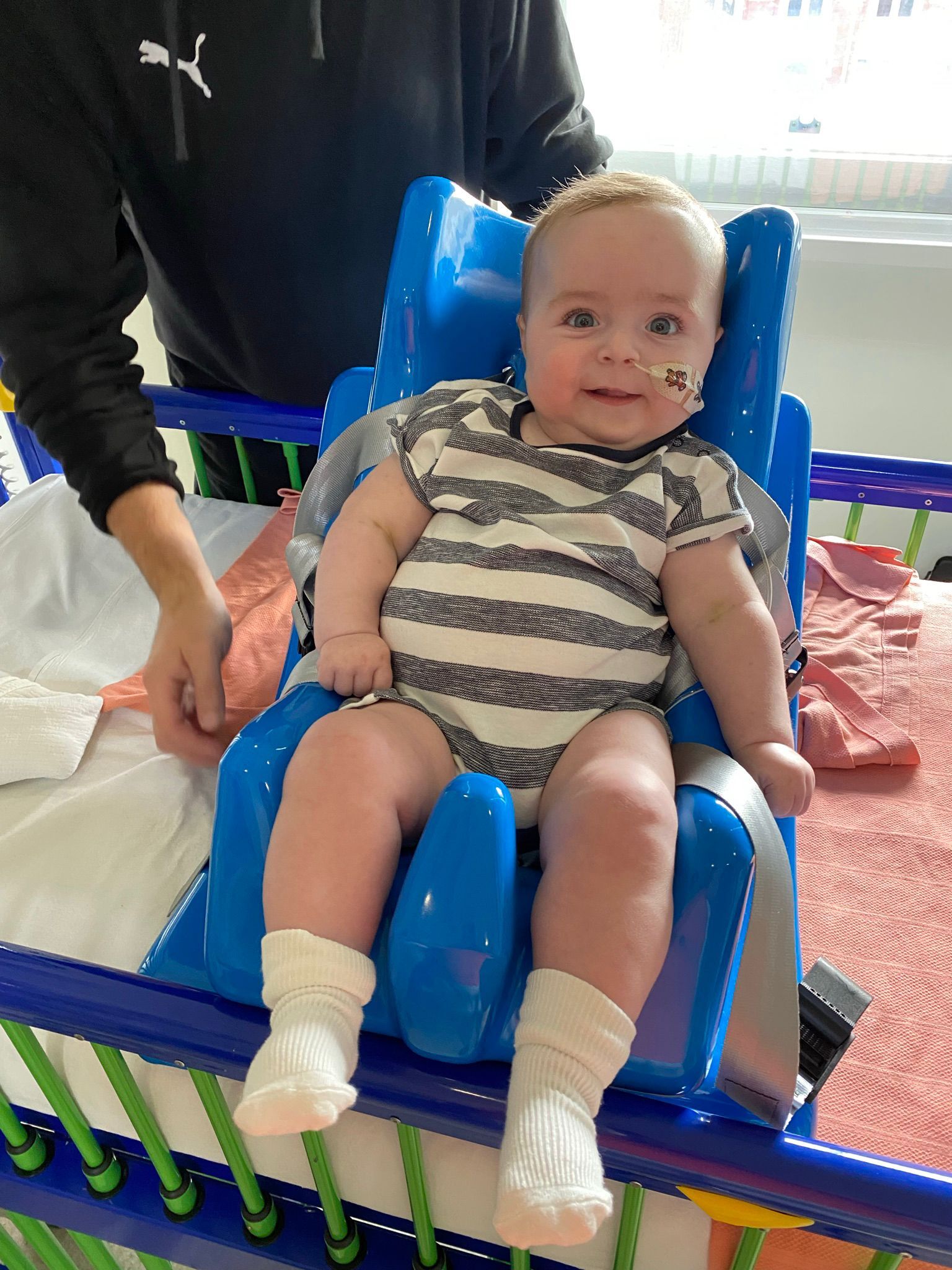 There is currently no cure for SMA, but there are now 3 different treatments available. Sidney has been fortunate enough to receive one of them, Zolgensma, but there are two other treatments out there which are being widely used alongside Zolgensma with fantastic results. Unfortunately the NHS have rejected the licensing of the drug that we would like Sid to receive due to costs. If the NHS do not manage to strike a deal with the pharmaceutical company soon, then with your help we would dearly love to raise enough money to get him that drug even if it means taking him abroad to get it.
We are raising funds for:
Further treatment. Many children all over the world with type 1 SMA are thriving and living near to normal lives. They are able to breathe independently, feed without a tube, sit up, crawl, roll over, and some can even walk! This is because alongside Zolgensma, many are also taking another drug called Risdiplam which is not available in the UK. This is a daily drug that Sid would need to take and would cost around £250,000 annually. Studies have shown its effectiveness when used alongside Zolgensma. The only reason it isn't offered in the UK is purely due to its cost, which means that Sid won't have the same chances that those other children do. It just seems so unfair. Why should one child have access to it, but a child in the UK doesn't?
Physiotherapy, hydrotherapy and other specialist therapy sessions. Whilst Zolgensma is a fantastic treatment, as one Doctor described to us "Zolgensma alone is like going to war with the best machine gun, but with no bullets". This is why it is so important that Sid has 1:1 sessions like this to run alongside his treatment.
Specialist equipment
House adaptations
Bills! Finally, and bluntly put, our ability to keep a roof over our heads and pay our bills! Aden has not been to work for around a month and will not be able to return to work until Sidney is off of his steroids which will be at least 2 more months. The steroids completely suppress Sidney's immune system so we are having to shield as a family to ensure that he is not at risk from infection.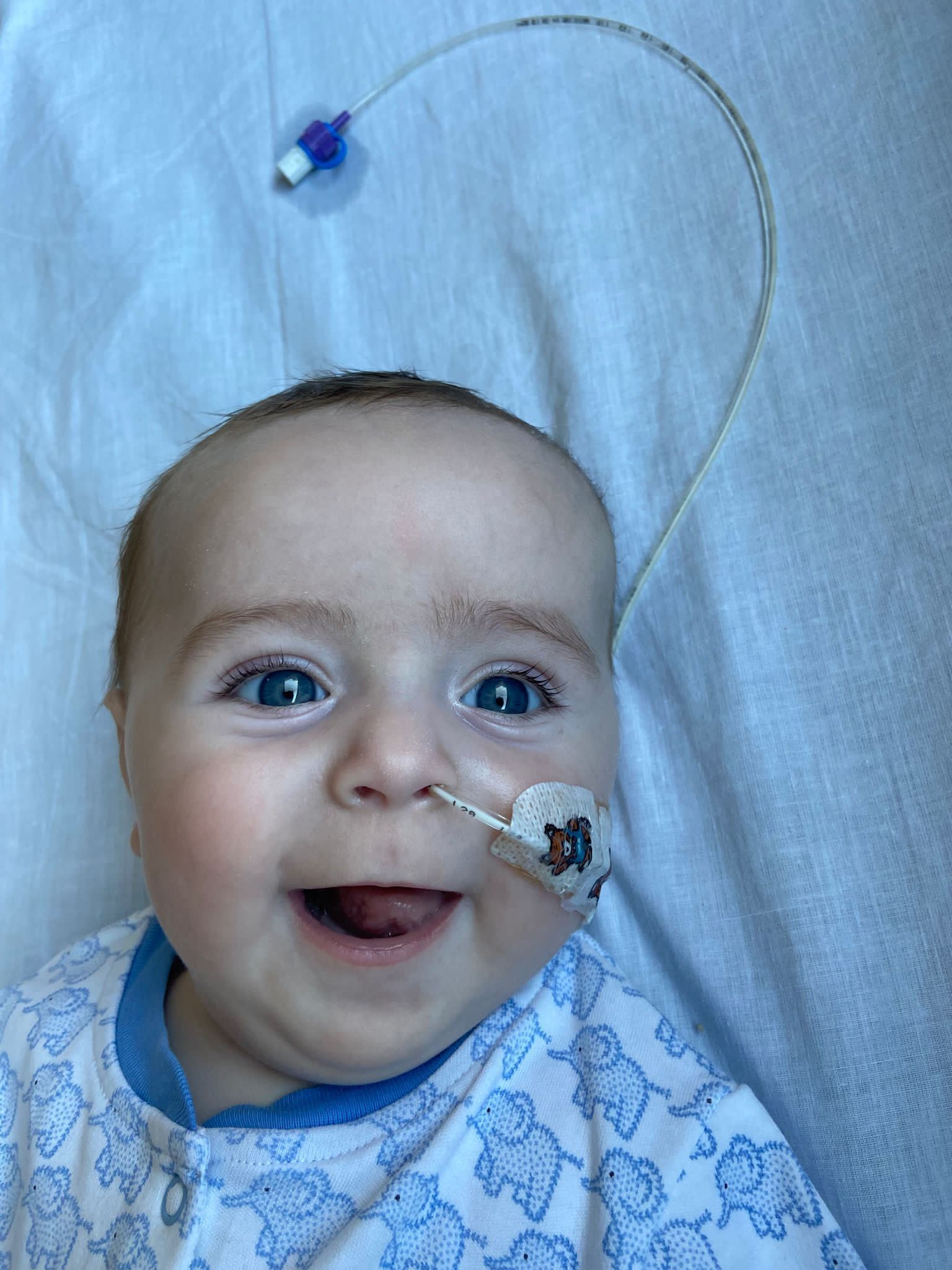 We really appreciate you taking the time to read through Sidney's story and to try and understand what his condition involves and why we are fundraising for him. Being told that your child has a life limiting disease is just something that you never think will happen to you. It's something that happens to other people. The people you see on TV or on social media or that you hear about from other people. But here we are. We are those people. Sidney is that baby. It's not how you planned things, every morning you open your eyes thinking that it was just a nightmare. And then you realise it's your reality. These are the cards you've been dealt and somehow, in some way, you just have to dig deep and carry on as best you can. Because your baby needs you so you have to be strong.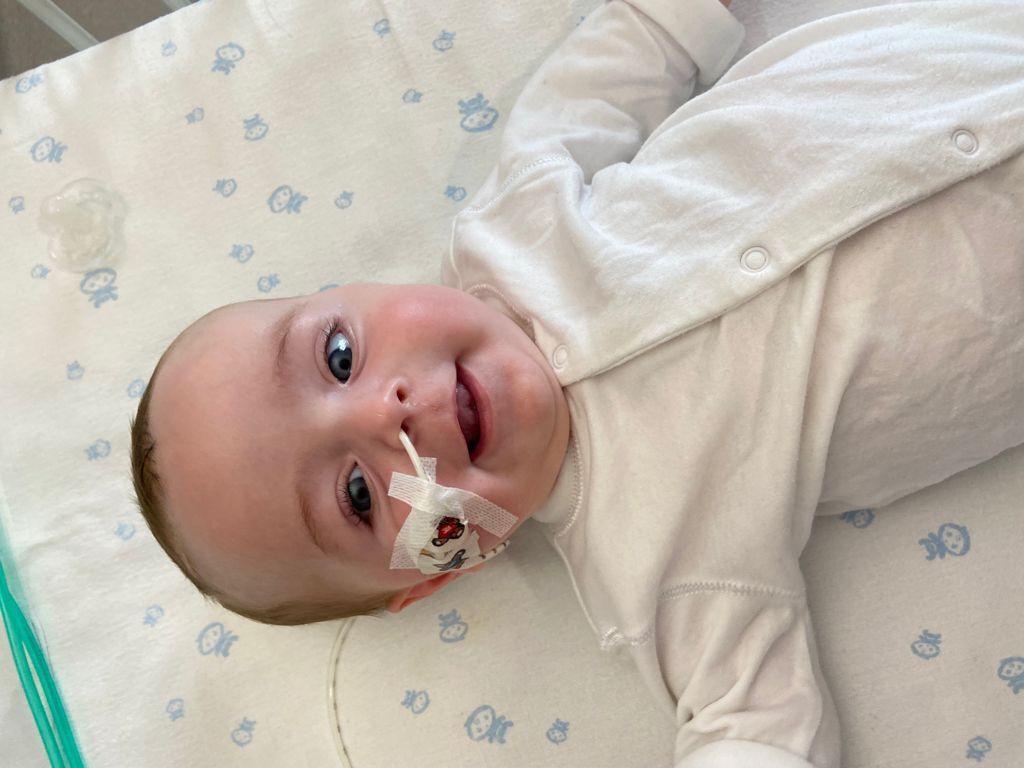 So here we are asking for your help. We never thought this would be us. We are the ones who donate to these kinds of pages, not the ones setting them up. But sometimes your world is just turned upside down and you need the charity of others. If you are not in the position to donate, then please share Sid's story as far and as wide as you can on every platform you can. Our beautiful boy, Mummy, Daddy and your big sister Nancy won't let you down. You are our Super Sidney Cookie, and we know you will fight as hard as you can!
You can follow Sid's journey here: www.instagram.com/super_sidney_cookie/