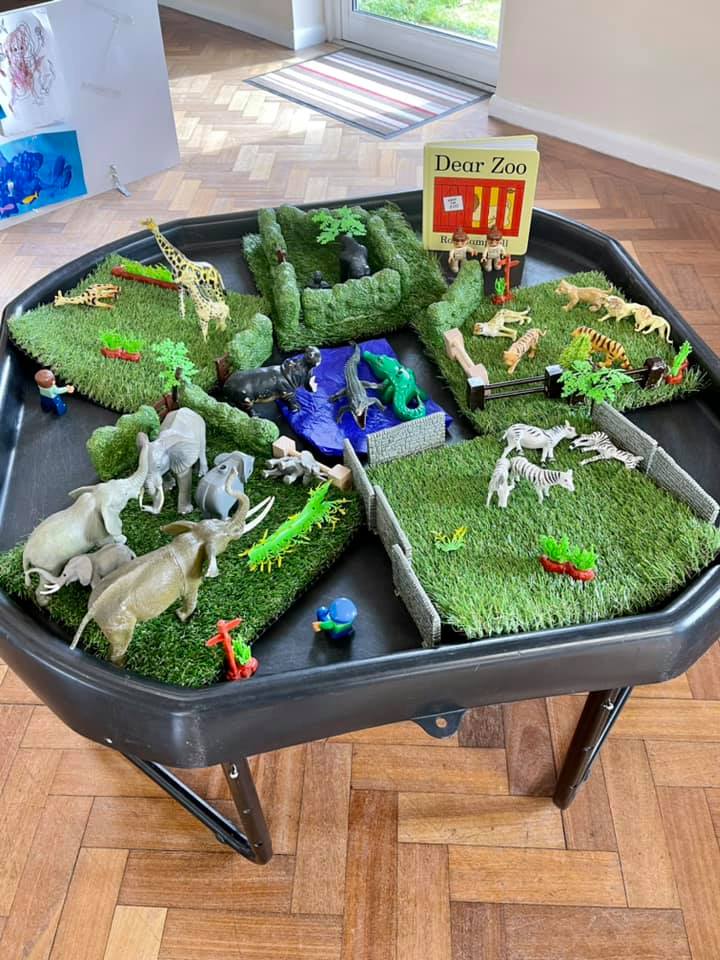 For the Month of May we are going to be doing an 'Animals' theme month, with activities based around or involving animals.
- This week we have enjoyed playing with the animal small world, matching the numbers to the correct amount of animals.
* Reading through the 'Dear Zoo' book and acting it out with the animal figures.
* Practising our cutting skills
* 'Back to the Zoo' counting activity, with numeral recognition.
* We watched a virtual zoo tour, watching the Lions, crocodiles and monkeys. We listened to the keepers talk about how they care for the animals and more.